With all that has happened recently (and for many years), it's important that we keep doing all we can to support women. As International Women's Month comes to a close, we need to continue to find ways to do this beyond the month of March. But let's make our feminism intersectional by also supporting women of colour. One of the many ways we can support women of colour is to read their books and educate ourselves on the many different stories out there. 2021 can be the year we all diversify our reading lists. Reading is such a great way to learn more about the world we live in and the different people who reside in it. To learn about different cultures, stories, and simply hear other voices. Since we have all had to slow down this past year, we can cultivate a habit of not only reading more books, but reading books by women of colour.
Happy Reading!
01 | Citizen: An American Lyric by Claudia Rankine
Rankine's bold book recounts mounting racial aggressions in 21st century daily life and in the media. Confronting these issues, Rankine ranges far and wide in her interrogation of identity, injustice and violence. Citizen weaves essays, images and poetry together to form a powerful testament to the individual and collective effects of racism in our contemporary, often named "post-race" society. Those realities include the acts of everyday racism—remarks, glances, implied judgments—that flourish in an environment where more explicit acts of discrimination have been outlawed.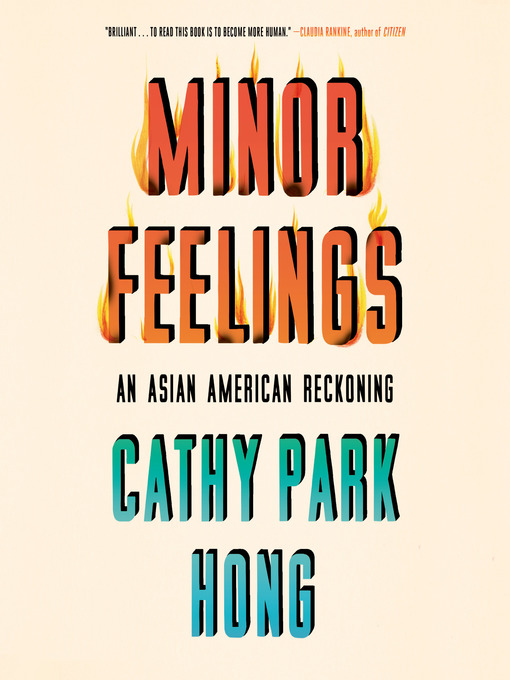 02 | Minor Feelings: An Asian American Reckoning by Cathy Park Hong
An honest exploration of Asian American consciousness and the struggle to be human. Hong blends memoir, cultural criticism, and history to expose fresh truths about life in America. The memoir pursues vital questions around family and friendship, art and politics, identity and individuality. Binding these essays together is Hong's theory of "minor feelings." She uses her own story as a portal into a deeper examination of this. This intimate book traces her relationship to the English language, shame and depression, poetry, and female friendship. Minor Feelings forms a portrait of one Asian American psyche, and of a writer's search to both uncover and speak the truth.
03 | Tell Me How It Ends: An Essay In Forty Questions by Valeria Luiselli
A moving, eye-opening book about the US-Mexico border and what happens to the tens of thousands of unaccompanied Mexican and Central American children arriving in the US without papers. Structured around the forty questions Luiselli translates and asks undocumented Latin American children facing deportation, Tell Me How It Ends humanises these young migrants. It also highlights the contradiction between the idea of America as a fiction for immigrants and the reality of racism and fear—both here and back home. Luiselli works as a volunteer at the federal immigration court in New York City, translating for unaccompanied migrant children. Out of her work has come this book – a search for answers and an urgent appeal for humanity and compassion in response to mass migration. These essays document the terrifying experiences of unaccompanied children crossing from Mexico into the US.
04 | The Girl With Seven Names: Escape From North Korea by Hyeonseo Lee
An insight into life under one of the world's most ruthless and secretive dictatorships – and the story of one woman's terrifying struggle to avoid capture/repatriation and guide her family to freedom. As a child growing up in North Korea, Lee was one of millions trapped by a secretive and brutal totalitarian regime. Aged seventeen, she decided to escape North Korea. Twelve years later, she would return to the North Korean border in a daring mission to spirit her mother and brother to South Korea. This is the unique story not only of her escape from the darkness into the light, but also of her coming of age, education and the resolve she found to rebuild her life – first in China, then in South Korea.
05 | Americanah by Chimamanda Ngozi Adichie
A story of race and identity by Adichie. The story follows the beautiful, self-assured Ifemelu who heads for America where, despite her academic success, she is forced to grapple with what it means to be Black for the first time. Quiet, thoughtful Obinze had hoped to join her, but with post-9/11 America closed to him, he instead plunges into a dangerous, undocumented life in London. Fifteen years later, they reunite in a newly democratic Nigeria and reignite their passion—for each other and for their homeland. Adichie compares racial hierarchies in the US to social striving in her native Nigeria. She does so with a ruthless honesty about the ugly and beautiful sides of both nations. Americanah is a richly told story of love and expectation set in today's globalised world.
06 | The Tea Girl Of Hummingbird Lane by Lisa See
A novel about tradition, tea farming, and the bonds between mothers and daughters. In their remote mountain village, Li-yan and her family align their lives around the seasons and the farming of tea. For the Akha people, established in ritual and routine, life goes on as it has for generations—until a stranger appears at the village gate. The stranger's arrival marks the first entrance of the modern world in the lives of the Akha people. Slowly Li-yan, one of the few educated girls on her mountain, begins to reject the customs that shaped her early life. Years go by and Li-yan leaves her village for an education, a business, and city life. Her daughter Haley is raised in California by loving adoptive parents. Despite her privileged childhood, Haley wonders about her origins. Across the ocean Li-yan longs for her lost daughter. Over the course of years, each searches for meaning in the study of Pu'er, the tea that has shaped their family's destiny for centuries. A story about circumstances, culture, and distance, The Tea Girl of Hummingbird Lane paints a portrait of a little region and its people while also celebrating the bond of family.
07 | Don't Touch My Hair by Emma Dabiri
An essay collection exploring the ways in which black hair has been appropriated and stigmatised throughout history, with ruminations on body politics, race and pop culture. An intellectual investigation into black women and how their hair pertains to race, gender, social codes, tradition, culture, maths, politics and history. This book is about why black hair matters and how it can be viewed as a blueprint for decolonisation. Over a series of informed essays, Dabiri takes us from pre-colonial Africa, through the Harlem Renaissance, Black Power and on to today's Natural Hair Movement, the Cultural Appropriation Wars and beyond. Don't Touch My Hair proves that far from being only hair, black hairstyling culture can be understood as an allegory for black oppression and, ultimately, liberation. Through her personal and historical journey, Dabiri leads us on a historical and cultural investigation into the way racism is coded in society's perception of black hair—and how it is often used as an avenue for discrimination.
08 | The Woman Warrior: Memoirs of A Girlhood Among Ghosts by Maxine Hong Kingston
Kingston's The Woman Warrior is a seminal piece of writing about emigration and identity. A classic memoir set during the Chinese revolution of the 1940s and inspired by folklore, providing an insight into the life of an immigrant in America. A blend of autobiography and mythology, the memoir portrays multiple and intersecting identities-immigrant, female, Chinese, American. As a girl, Kingston lives in two confounding worlds: the California to which her parents have immigrated and the China of her mother's "talk stories." Kingston's sense of self emerges in the mystifying gaps in these stories which she learns to fill with stories of her own.
09 | Inside Out & Back Again by Thanhha Lai
Inside Out & Back Again is about a young girl named Ha who lives in Vietnam with a father who is missing in action during the Vietnam War. Her mother, her, and her three brothers flee across the sea to Alabama after the fall of Saigon. It's in Alabama where Ha discovers that life is not the same as life in Vietnam. She mourns the loss of her father and struggles to blend in with her classmates in Alabama as they call her racist names and bully her for the way she looks and where she comes from. Inspired by Lai's childhood experience as a refugee, fleeing Vietnam after the Fall of Saigon, and immigrating to Alabama, this novel has been celebrated for its 10-year-old-child point of view of family and immigration.
10 | Raceless: In Search Of Family, Identity, and the Truth About Where I Belong by Georgina Lawton
Raceless is an exploration of a fundamental question: what constitutes our sense of self? Drawing on her personal experiences and the stories of others, Lawton grapples with difficult questions about love, shame, grief, and prejudice, and reveals the nuanced and emotional journey of forming one's identity. In Lawton's childhood home, her Blackness was never acknowledged; the obvious fact of her brown skin, ignored by her white parents. Over time, secrets and a complex family story became accepted as truth and Lawton found herself complicit in the erasure of her racial identity. Raceless is both the compelling personal account of a young woman seeking her own story amid devastating family secrets, and a challenging and essential examination of modern racial identity. Lawton's memoir fearlessly seeks answers to questions that are both highly personal and acutely political.
11 | Unaccustomed Earth by Jhumpa Lahiri
Beginning in America and spilling back over memories and generations to India, Unaccustomed Earth explores the heart of family life and the immigrant experience. In eight crafted stories, Lahiri explores the expectations, allegiances, and conflicts that both create and fray the ties between generations.The Bengali-American families she depicts struggle with doubts and uncertainties, emotional upheavals in their personal lives, and feelings of displacement in the face of cultural and social shifts and changes. Told from the points of view of Hema and Kaushik, the trio of intersecting stories capture the difficulties of reconciling the hold of the past and the freedom and possibilities that beckon in a world in which family ties and geographical borders are disappearing.
12 | How Far You Have Come: Musings on Beauty and Courage by Morgan Harper Nichols
How Far You Have Come is an illustrated collection of poetry and essays from Nichols. She weaves together personal reflections with her signature poems to share her journey to reclaim moments of brokenness, division, and pain, and re-envision them as experiences of reconciliation, unity, and hope. As Nichols reflects on the moments that shaped her, she invites us to: Awaken our hearts and recognise how our own histories have made us who we are today. Have a deeper understanding of pressing on and pressing in, of transformation and surrender, of meaning in the losses and wild anticipation for the splendour ahead. Reclaim moments of brokenness, division, and pain and re-envision them as experiences of reconciliation, unity, and hope. Become who we are in the moment we hold right now.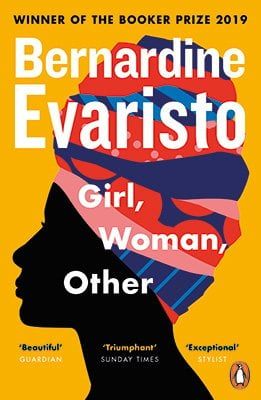 13 | Girl, Woman, Other by Bernadine Evaristo
Girl, Woman, Other follows the lives and struggles of twelve very different characters. They tell the stories of their families, friends and lovers, across the country and through the years. It's about struggle, but it is also about love, joy and imagination. The book culminates with her protagonists – mostly Black British women of different generations, faiths, classes, politics and heritages, and a few men too – thrown together at a party for a soap opera-style grand finale. Filled with emotion, centering voices we often see othered, and written in an innovative fast-moving form that borrows technique from poetry, Girl, Woman, Other is a social novel that shows a side of Britain we rarely see.
14 | Slay In Your Lane: The Black Girl Bible by Yomi Adegoke & Elizabeth Uviebinené
This honest book recognises and celebrates the strides Black women have already made, while providing practical advice for those who want to do the same and forge a better, visible future. Illustrated with real-life stories from best friends Uviebinené and Adegoke's own lives, and using interviews with dozens of successful Black women in Britain, Slay In Your Lane is essential reading for a generation of Black women inspired to find success in every area of their lives.
15 | The Best We Could Do: An Illustrated Memoir by Thi Bui
An intimate graphic novel portraying one family's journey from war-torn Vietnam. This illustrated memoir is about the search for a better future and a longing for a simpler past. Exploring the anguish of immigration and the lasting effects that displacement has on a child and her family, Bui documents the story of her family's daring escape after the fall of South Vietnam in the 1970s, and the difficulties they faced building new lives for themselves. At the heart of Bui's story is a universal struggle. While adjusting to life as a first-time mother, she ultimately discovers what it means to be a parent – the endless sacrifices, the unnoticed gestures, and the depths of unspoken love. With haunting, poetic writing and breathtaking art, she examines the strength of family, the importance of identity, and the meaning of home. The novel takes you on a journey, covering some of the historical background that lead to the Vietnam War, and the aftermath.
16 | The Leavers by Lisa Ko
A vivid examination of borders and belonging, The Leavers is the story of how one boy comes into his own when everything he's loved has been taken away, and how one woman learns to live with the mistakes of her past. Ko gives us Deming Guo, who is also Daniel Wilkerson, a transnational adoptee abandoned by his mother, Polly Guo, an undocumented Chinese immigrant. In their criss-crossing stories we see how this novel's doubled consciousness is the one way they can be together and, in their struggle to belong, there's a vision for an America big enough to include them. The Leavers speaks to the broader immigrant experience in contemporary America. It's a multifaceted portrait of displacement.
17 | Becoming by Michelle Obama
An intimate and inspiring memoir by the former First Lady of the United States. In her memoir, a work of deep reflection and mesmerising storytelling, Michelle Obama invites readers into her world, chronicling the experiences that have shaped her – from her childhood on the South Side of Chicago, to her years as an executive balancing the demands of motherhood and work, to her time spent at the world's most famous address. With honesty she describes her triumphs and her disappointments, both public and private, telling her full story as she has lived it – in her own words and on her own terms. Becoming is the deeply personal reckoning of a woman of soul and substance who has steadily defied expectations, and whose story inspires us to do the same.
18 | Aftershocks by Nadia Owusu
Blending memoir with cultural history, Aftershocks grapples with the fault lines of identity, the meaning of home, Black womanhood, and the ripple effects, both personal and generational of emotional trauma. Aftershocks follows Owusu's life as she hauls herself out of the wreckage and begins to understand that the only ground firm enough to count on is the one she writes into existence. A memoir about race, family and belonging in a time where identity and division dominate our global politics. Aftershocks is the intimate story behind the news of immigration and division dominating contemporary politics. A nuanced portrait of globalisation from the inside in a fractured world in crisis.
19 | Hitting A Straight Lick With A Crooked Stick by Zora Neale Hurston
Hitting a Straight Lick with a Crooked Stick is a collection of 21 short stories about love and migration, gender and class, racism and sexism that proudly reflect African American folk culture. In 1925, college student Hurston, the sole black student at Barnard College, New York began writing short works that captured the zeitgeist of African American life and transformed her into one of the central figures of the Harlem Renaissance. The stories, listed chronologically, are selected from across Hurston's literary career which stretches roughly from 1921 to 1950.
20 | The Disordered Cosmos: A Journey Into Dark Matter, Spacetime, & Dreams Deferred by Chanda Prescod-Weinstein
Prescod-Weinstein urges us to recognize how science, like most fields, is rife with racism, sexism, and other dehumanizing systems. She lays out a bold new approach to science and society that begins with the belief that we all have a fundamental right to know and love the night sky. From the Standard Model of Particle Physics and what lies beyond it, to the physics of melanin in skin, to the latest theories of dark matter, all with a new spin and rhythm informed by pop culture, hip hop, politics, and Star Trek. This vision of the cosmos is vibrant, inclusive and non-traditional. The Disordered Cosmos is a vision for a world without prejudice that allows everyone to view the wonders of the universe.
21 | The Hate U Give by Angie Thomas
Inspired by the Black Lives Matter movement, this is a powerful and gripping YA novel about one girl's struggle for justice. The Hate U Give offers no easy conclusions, but still manages to be full of hope. The book tackles race, violence and poverty with such raw honesty and fearlessness as to mark a new page in the evolution of the YA novel. The Hate U Give speaks to twenty-first century society as few other books can hope to.
BONUS | The Hill We Climb and Other Poems by Amanda Gorman
Following the international acclaim for her work performed at President Biden's inauguration, this book holds a collection of poems by presidential inaugural poet Gorman. Including "The Hill We Climb," the stirring poem read at the inauguration, this collection of the same name reveals an energising and unforgettable new voice in American poetry.
For more books specifically about race, read this blog post and scroll down to point 4. For a list of Nigerian authors whose books you can read, check out this blog post.
If you are planning to purchase some of the aforementioned books, I highly recommend purchasing from small book shops if you can. #SupportSmallBusinesses.
*Disclaimer: I have not (yet) read all the books in this list.
1 THESSALONIANS 5:11